About Us
Cloudbank Books was launched in 2000 with the publication of Millennial Spring: Eight New Oregon Poets, an anthology of contemporary verse, edited by Peter Sears and Michael Malan. Since then, the press has published nine other books of poetry. 

In 2009, the first issue of Cloudbank magazine was published. Issues are currently 96 pages, perfect-bound with color art on the cover. Two or three book reviews are included in each issue, along with at least 65 pages of poetry and short prose. We offer a prize of $200 for one poem or flash fiction in each issue. Contest entries receive a two-issue subscription. We also offer a prize for a full-length book manuscript. See Contest link for submission guidelines. 


About Cloudbank's editors:
Editor Michael Malan's new book of poems and flash fiction, Overland Park, was published by Blue Light Press in 2017. His work has been published in Epoch, Cincinnati Review, Tampa Review, Denver Quarterly, Potomac Review, Poetry East, Hayden's Ferry Review, CutBank, Rhino, Bayou, The Christian Science Monitor, and elsewhere. He was a finalist in the New Letters 2008 Literary Awards for Writers.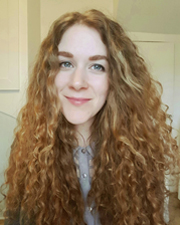 Associate Editor Linnea Nelson earned an M.F.A. in poetry from Oregon State University in 2017. Her poems have appeared or are forthcoming in The Journal, LIT, Rattle, Rappahannock Review, The Adirondack Review, San Pedro River Review, and Tule Review, among other journals and anthologies, including the new collection from Alternating Current Press, Spectral Lines: Poems about Scientists. Linnea lives in Richmond, Virginia, with her husband.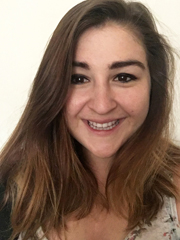 Intern Karah Kemmerly is currently pursuing her M.F.A. in poetry at Oregon State University. She is also the editor-in-chief for 45th Parallel, the student-run literary journal at OSU, and a reader for the feminist journal CALYX. Her work has appeared in the Plath Poetry Project. She is serveing as Cloudbank's intern during the 2018-2019 academic year.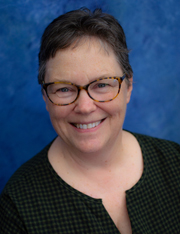 Rachel Barton is a poet, writing coach, and editor. She is a member of the Calyx Editorial Collective, she edits her own Willawaw Journal, and she co-chairs Willamette Writers on the River. Find her poems in Oregon English Journal, Hubbub, Whale Road Review, Mom Egg Review, Cloudbank, and elsewhere. Her chapbook, Out of the Woods, was released in 2017. Happiness Comes was released in 2018 by Dancing Girl Press.
Editor Emeritus Peter Sears founded Cloudbank with Editor Michael Malan. His most recent book is Small Talk; his three other books of poetry are The Brink, Green Diver, and Tour. He received his M.F.A. from the Writers' Workshop at the University of Iowa and was the 1999 winner of the Peregrine Smith Poetry Contest. Peter served as Poet Laureate for the State of Oregon from 2014-2016.