Constellation
H. L. Hix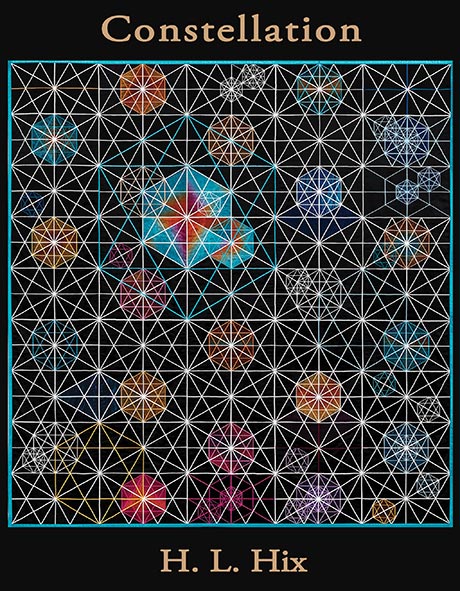 Winner of the 2023 Vern Rutsala Book Prize. "A brilliant and beautiful book . . . an atmosphere of linguistic tension and bracing resonance suffuses every line." —Renée Ashley.
More Praise for Constellation
Constellation is poetry on a larger scale than we are used to, an extraordinary combination of memory and meditation, precise and personal, ritualistic, soaring, by turns, with eloquence, erudition, candor. In both rich and allusive verse, and prose with poetic charge, the work draws you in and won't let you forget the vivid motifs and variations that repeat as in an oratorio, often playful, in the idioms of today, while touching the timeless and magnificent.
—Robert Morgan, author of Dark Energy

In H. L. Hix's Constellation, we walk with the poet in the 2 a.m. dark, seeing only the foxes that permit themselves to be seen. We inhabit a cold writing shed where mice abound, and "rusting cans of petrifying paint" become candescent. We hear railroad cars just a little too far off to be counted. At the same time, we also inhabit the astonishing landscape of H. L. Hix's mind, as it calls up Socrates, Descartes, Wittgenstein, and Rilke, riffs on Hopkins and Shakespeare, ruminates on proportional correlatives and infinite consanguinity, recalls childhood hymns sung out of tune, considers life in the body, and counts everything from steps to spires.
—Jane Hilberry, author of Still the Animals Enter
Constellation is available through our website. Payment will be through our parent company, RubberStampMadness. The book is also available at Amazon.
Order Information
Thank you for ordering from Cloudbank. You will be taken to our parent company's shopping cart to complete your transaction and your receipt will show payment to RubberStampMadness.