Seducing the Asparagus Queen
Amorak Huey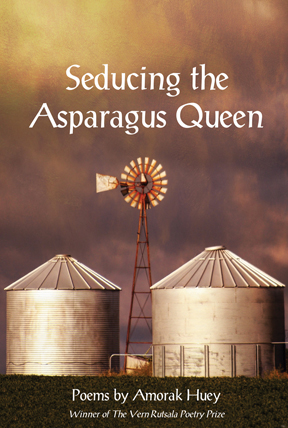 Winner of the 2018 Vern Rutsala Poetry Prize
Bob Hicok describes the poems as "bright and funny," adding "Seducing the Asparagus Queen carries an ache that never gets resolved or brushed away, making the moments of appreciation seem less like a poet's alchemy than a man's discovery of who he is and what he cherishes."
Huey is an associate professor of writing at Grand Valley State University in Michigan.
To read the press release click here.
Ordering Information
Thank you for ordering from Cloudbank. You will be taken to our parent company's shopping cart to complete your transaction and your receipt will show payment to RubberStampMadness.